Cloud security is also referred to as cloud computing security. It is a combination of guidelines, controls, processes, and technologies put together to safeguard cloud-based data, systems, and infrastructure.
Cloud computing involves offering Information Technology services over the internet and has become inevitable for businesses and governments keen on fast-tracking innovation and collaboration. These businesses and governments need cloud security to prevent unauthorized access to keep data and applications in the cloud safe.
Cloud security must be configured to address the particular needs of a business. Its delivery depends on the cloud provider or the cloud security solutions deployed. For any cloud security solution to be effective, cooperation between the cloud provider and the business's management is unavoidable.
Why is cloud security important?
All businesses transitioning to the cloud must have reliable cloud security. Security threats are continually changing and becoming more advanced, exposing cloud computing to risks similar to those in the on-premise environment.
As a result, businesses must seek services of cloud providers that offer state-of-the-art security solutions that can be tailored to work with their infrastructure. Many benefits are associated with cloud security, including:
Centralized security
Cloud security centralizes protection the same way cloud computing centralizes data and applications. Businesses operating cloud-based networks have many devices and terminals that are challenging to manage, especially in cases of shadow IT and Bring Your Own Device (BYOD).
However, when managed centrally, it is easier to analyze traffic and conduct web filtering. Consequently, monitoring of network activities is simplified, and less software and policy updates are required. Furthermore, disaster recovery becomes easier because the plans can be implemented from a central place.
Reduces Overheads
When a business implements cloud storage and security, they no longer need to spend money on dedicated hardware. This solution reduces the businesses' capital expenditure and administrative overheads. The IT department no longer acts reactively on security issues; with cloud security, the approach is more proactive and requires minimal human intervention.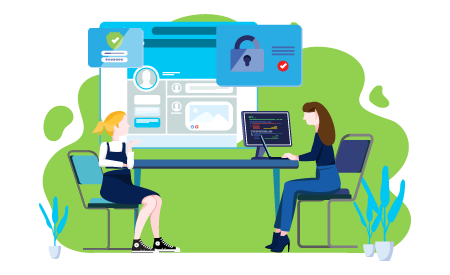 Reduced Administration
A good cloud security platform and/or a reliable cloud security provider can help a business forget about manual security configurations and updates all the time. Configurations and updates usually require a lot of resources, which could be avoided by moving to the cloud. With cloud security, all the administration is carried out from a single place, and the cloud provider manages it on your behalf.
Reliability
Businesses that have implemented cloud computing benefit significantly from high levels of dependability. When the right cloud security measures are put in place, users can access data and applications remotely within the cloud safely with their device of choice.
How cloud security works
Cloud security operates within the following parameters:
Secure Server
In traditional networks, there are no measures put in place to secure the servers. However, with cloud security, traffic is directed to the cloud instead of being routed to the servers directly. The cloud then checks the traffic and grants access to genuine users only. If the cloud disapproves of any traffic, it is blocked from the server.
Cloud inspects and filters data before it reaches the server.
Traditional network systems usually have applications that filter data before it gets to the server. These applications are expensive to install and challenging to maintain. The drawback is the filtering happens when the data is already in the network.
In certain instances, the machines become overwhelmed and may shut down, blocking both the good and bad traffic. As a result, the intended functions may not be served. In cloud security, traffic hits the security cloud first, where it is filtered before getting to the application system.
Data is stored remotely on the cloud and is accessed from all around the world. Ensuring this data is protected from unauthorized access and loss or corruption is vital to business infrastructure.
Cloud security services provide your business with the tools to meet regulatory and compliance requirements. Many industries like healthcare have state and federal regulations governing the collecting, storage, and protection of sensitive data.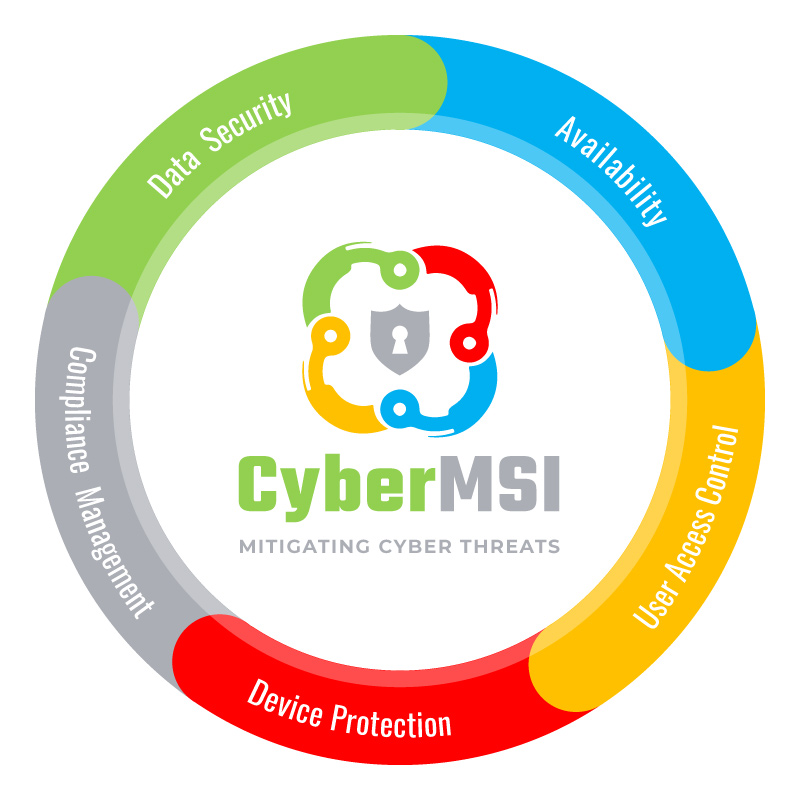 People need access to data and applications at all times from many different locations. Cloud services provide 24/7 availability to your people. Cloud access is constantly monitored to ensure your data and services are secure.
Business networks are being accessed by more users than ever. Cloud security provides the means to monitor and control user access to data and applications. This provides a means to protect your network and systems from any malicious users, internal or external.
The digital world we live in consists of a huge number of different devices that are used to access information. Device monitoring and access control is key to ensuring your business network remains secure.
Data Management and Encryption
Cloud security employs sophisticated algorithms to hide and secure data. It manages data identity and restricts access from unknown applications that could decode the encrypted files.
Conformity
The success of cloud security depends on compliance to set rules. Cloud security providers and businesses must operate within laws and regulations established to maintain high levels of privacy and protection of data.
Why cloud security is different from traditional network security
It is true that many people appreciate the benefits of cloud computing but are dissuaded by the security challenges. We understand that most users cannot comprehend cloud computing dynamics where the environment is continually changing, including security challenges. In essence, cloud security is IT security, but it is essential to understand specific differences between cloud security and traditional network security.
Removes perimeters
Security mainly involves access. Traditional settings typically restrict access using a perimeter security system. On the contrary, cloud environments are considerably connected; hence, it is easy for traffic to get around conventional perimeter defenses. This makes the system and data vulnerable to insecure APIs, account hijacks, and malevolent insiders.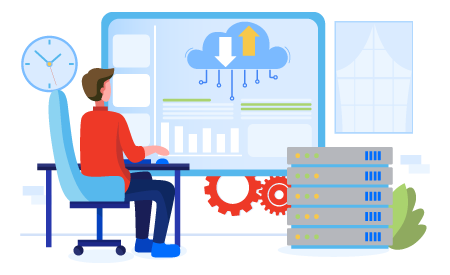 Cloud security takes a more data-centered approach, for instance, data encryption. It also focuses on strengthening the authorization process and using strong passwords and using two-factor authentication.
Everything on the cloud is software.
The term "cloud" refers to hosted resources that users access via software. The cloud computing infrastructure and the data are dynamic, scalable, and portable, which is not the case in traditional networks.
Cloud security strategies must respond to environmental variables. The control measures must go along with workloads and data, whether at rest or during transmission. They can accompany them as inbuilt parts of the workloads, such as using encryption or dynamically via a cloud management system and APIs. This keeps the cloud environment protected from corruption and loss of data.
Cloud has a more complicated threat landscape.
Cloud computing is faced with more sophisticated threats that are hurting modern computing. More advanced malware like Advanced Persistent Threats (APTs), which are cleverly designed to elude network defenses, have emerged by targeting weaknesses in the computing stack. Data breaches could lead to an unauthorized leak of information and corruption of data.
Bottom Line
Cloud-based security solutions are designed to make sure client information remains safe. Cloud security filters data and limits unauthorized access. The solutions also offer backup and data recovery services in case there is data loss. Cloud security is data-focused through technologies such as encryption. For clients that have sensitive information that demands maximum protection, the private cloud is the best solution.