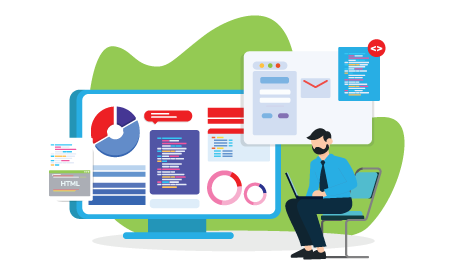 Develop your skills on an exciting new frontier.
If you or someone you know is looking to get into cybersecurity as a career, CyberMSI is constantly expanding their team of cybersecurity professionals. We are trying to attract professionals with the most drive and potential, which is why we are putting extra effort into making sure that our organization is an exceptional place to work.

In this blog, we discuss the perks of working at CyberMSI and why you or someone you know would be interested in applying for one of the positions we have available. We also discuss the type of prospective team member would benefit from the perks outlined in each section.
Dedication to Employee Development
Depending on the level of experience a new analyst has, they will get 2-3 months of paid training to ensure that they meet our high standard for analysts. This is a significantly longer training period than an analyst would get anywhere else in the industry.
During this training period the analyst would earn Microsoft cloud security certifications like the AZ-500 and SC-200. If you are someone that is serious about developing your skills, you would benefit from the company's dedication to employee development.

Tier-less Analyst System
To gain a competitive advantage CyberMSI has eliminated the tier system for their analysts. There are no tier 1 analysts copying and pasting information, all analysts are expected to be able to go through the entire incident management lifecycle at a tier 2-3 level.
Analysts at CyberMSI are regularly taking on the entire incident management lifecycle on their own. If you are someone that is ready to operate at a higher tier in a career where they have more autonomy, you would benefit from the company's tier-less analyst system.
Work with Emerging Technology
Microsoft is constantly coming out with new features for their cloud security tools, and analysts at CyberMSI are becoming experienced with those features soon after they come out. One of the unique parts about working in the cloud is that the tools can be updated rapidly.
Having new features come out regularly keeps analysts on their toes and can make some parts of their job significantly more efficient. If you are someone that is excited by the idea of constantly learning about and implementing new technologies, you would benefit from working with Microsoft's constantly evolving cloud security tools.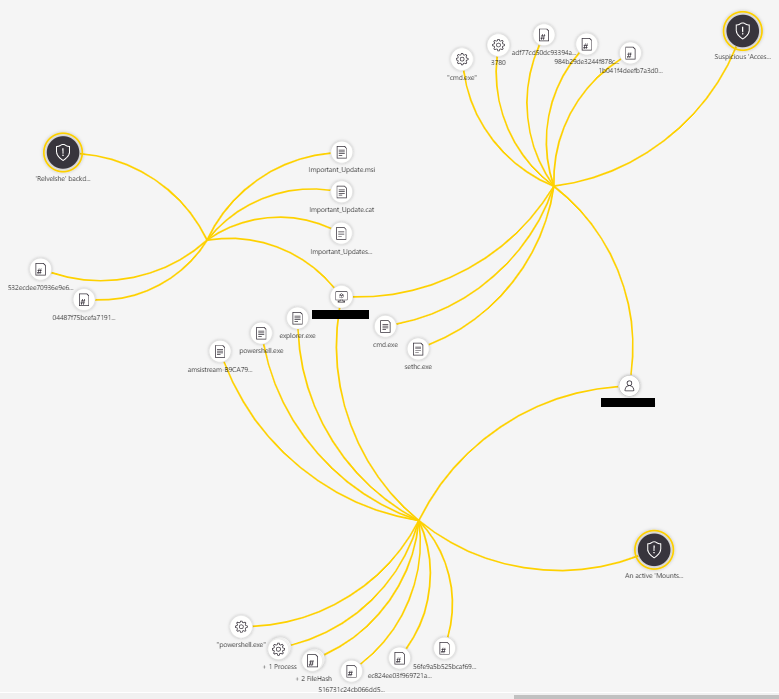 Flexibility from Working in the Cloud
The tools that analysts are using at CyberMSI are all in the cloud, meaning that the analysts can work almost anywhere if they have a secure internet connection. If you are someone that needs the flexibility of working outside the office, you would benefit from working in a cloud environment like the one used by CyberMSI.
Recognition for Taking Initiative
It is common for employees working in a large corporate environment to work exceptionally hard and not get any recognition for it. At CyberMSI we are at a size that allows individuals with drive to stand out and be rewarded for their achievements.
There are more opportunities at CyberMSI than there are people with time to take advantage of those opportunities. If you are someone that would thrive in an environment where you get recognition for taking initiative, you would benefit from the opportunities at CyberMSI.
Where Do I Sign Up?
The positions we have available are at the bottom of our Join Us page. This article is geared toward analysts, but all the available positions will benefit from being in the same type of environment.
If you do not have enough experience for the listed positions, do not worry, a new intern program will be launched soon. We are looking for individuals with drive and a good attitude, and it does not matter if there is a technical skills gap, we can always fill that gap with training.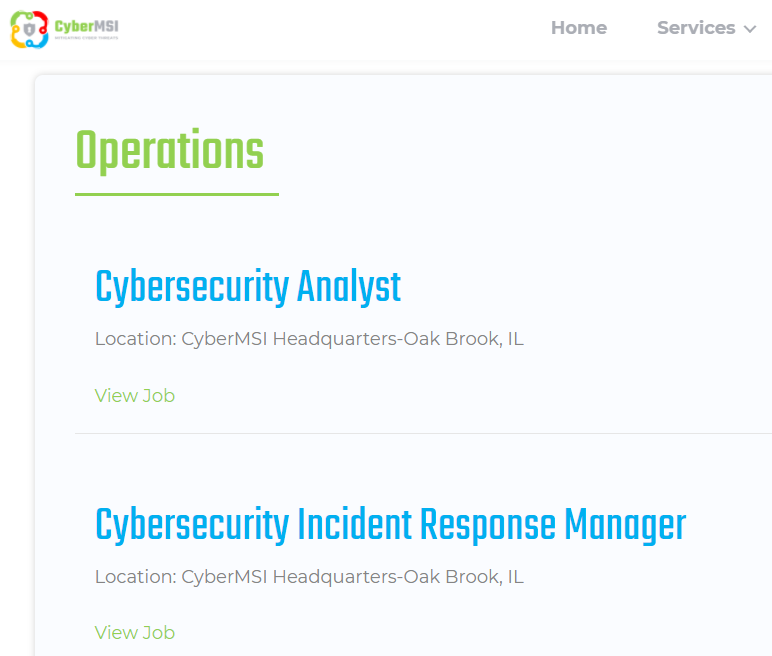 We will continue to share best practices and lessons learned in future posts on finding and developing analysts. Finding analysts with the right attitude that can take advantage of the benefits that we offer will always be a priority for us.
In closing, consider these three questions when considering a career as a cybersecurity analyst:
Am I satisfied with tier 1 analyst work or should I aim higher?
Would I benefit from the kind of environment that the cloud offers?
Which organization would offer the most opportunities for me?